1-bedroom (2+kk) - Apartment for Rent in Brno
Close to the city centre
ID
BMiCe5
Street
Cejl
District, city
Zábrdovice, Brno
Area
57 m2
Floor
5th floor (lift)
Furnished
Fully
Status
Reserved
Available for
Long term
Energy Class
A
Rent
25 000 CZK

(∼1 025 €)

Utilities
4 200 CZK
+ Commission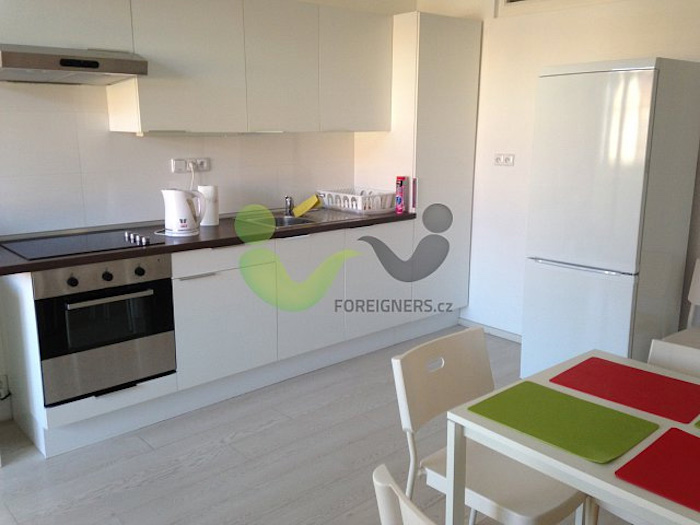 Watch the video of the apartment
Open pop up youtube video
Description
Summary
NO COMMISSION IS PAID FOR THIS PROPERTY
Luxurious 1-bedroom apartment with a terrace of 57 m2 in modern industrial style on Cejl in Brno. The apartment is fully furnished and sound-proof and also contains an airconditioner and recuperator, which will guarantee that you will breathe fresh air. The building has a high degree of security – there are 18 security cameras in the entire object, entrance gate and a chip entryway. You can also use underground parking. If you ever need to deal with any issues, there's a reception desk with a property manager at your service on the first floor.
Location
You can find this apartment on Cejl in the very fast-developing area of Zábrdovice. It's situated in the close proximity of public transport stops, shops, and cafés, and is only a stone's throw away from a theatre and hospital. The Vlněna Business Center is only a 15-minute walk away. The building is equipped with an elevator and high levels of security – security cameras installed even above the doorbells.
Layout
The apartment includes a hallway (11 m2), bathroom (3,3 m2) with shower, toilet and sink, walk-in closet (3,1 m2), living room (22,3 m2) and a bedroom (9,6 m2). There is also a fully-equipped kitchen unit (6,7 m2). The apartment also has a terrace (5,7 m2).
Furnishing
The apartment is fully-furnished. The kitchen unit includes a refrigerator, freezer, dishwasher, and an oven. There is also a bed, sofa, and a table with chairs. Closets will guarantee you enough storage space.
Facilities
The apartment is also equipped with an airconditioner and recuperator. This apartment is equipped with outdoor blinds, which guarantee that no sun will enter your apartment in hot summers. Every apartment also has blackout curtains for great sleep in a complete darkness, if you want.
There are a number of services included in the rent to make sure you're as comfortable as possible. You can use a garage with the tonnage of 2 tons, situated under the building (not a condition of your lease). The driveway into the building is secured with a GMS gate that you can control using your mobile phone. Parking in the basement garage costs CZK 2 000 (80€)/month.
The building is equipped with a central room with washing machines and dryers on Floor 3 with ironing boards and irons, vacuum cleaners, and detergents. There is also a room for bikes and prams. You can pay extra for additional cleanings. The price also includes internet with a 300/300 Wi-Fi. If necessary, it is possible to pay extra for faster internet (for example if you are working from home and have a technically-demanding job).
Price
If the unit is occupied by 2 people, the price of utilities is CZK 5 400 (216€). Refundable deposit is in the amount of two rents ie. CZK 50 000 (2000€). Freely accessible wi-fi with the option to purchase a faster internet connection as needed. To achieve absolute comfort from living, the tenant can pay to clean the apartment.

IMPORTANT
NO COMMISSION IS PAID FOR THIS PROPERTY
THE LANDLORD REQUIRES PAYMENT OF RENT IN EURO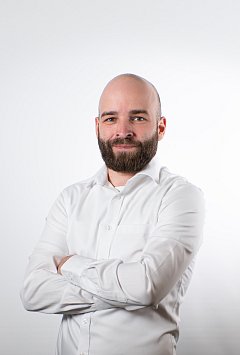 Get more info