Employee Card
Employee card - a procedure for non-EU nationals coming to work in the Czech Republic!
If you are going to work in the Czech Republic and you are a foreigner from a country that is not in the European Union get your employee card as equivalent to a long-term residence permit (more than 3 months).
And what's best, you can let Foreigners proceed with the application on your behalf!
The employee card is a plastic card with biometric features where the purpose of stay is employment. The card always relates to the specific job which it was issued for. It means you need to have a job in the Czech Republic arranged first (signed contract) before you apply for the employee card.
The maximum validity of the employee card is 2 years in a row with a possibility to prolong the extension of its validity repeatedly.
The entire process takes a minimum of 90 days.
What does the service cover?
Advising local HR and the foreigner regarding the correct set-up of a free position in the company
Communication with the relevant Labour office and the embassy
Provision and revision of all the required documents and advice on how to obtain them (certified translations, proof of accommodation, travel insurance, etc.)
An arrangement of the appointment at the Czech embassy
2 hours of the personal assistance at the MOI office/foreign police upon the foreigner's arrival to the Czech Republic (including the arrangement of the appointments)
Staying in touch with the foreigner/HR during the whole process
See the way how to get an employee card step by step: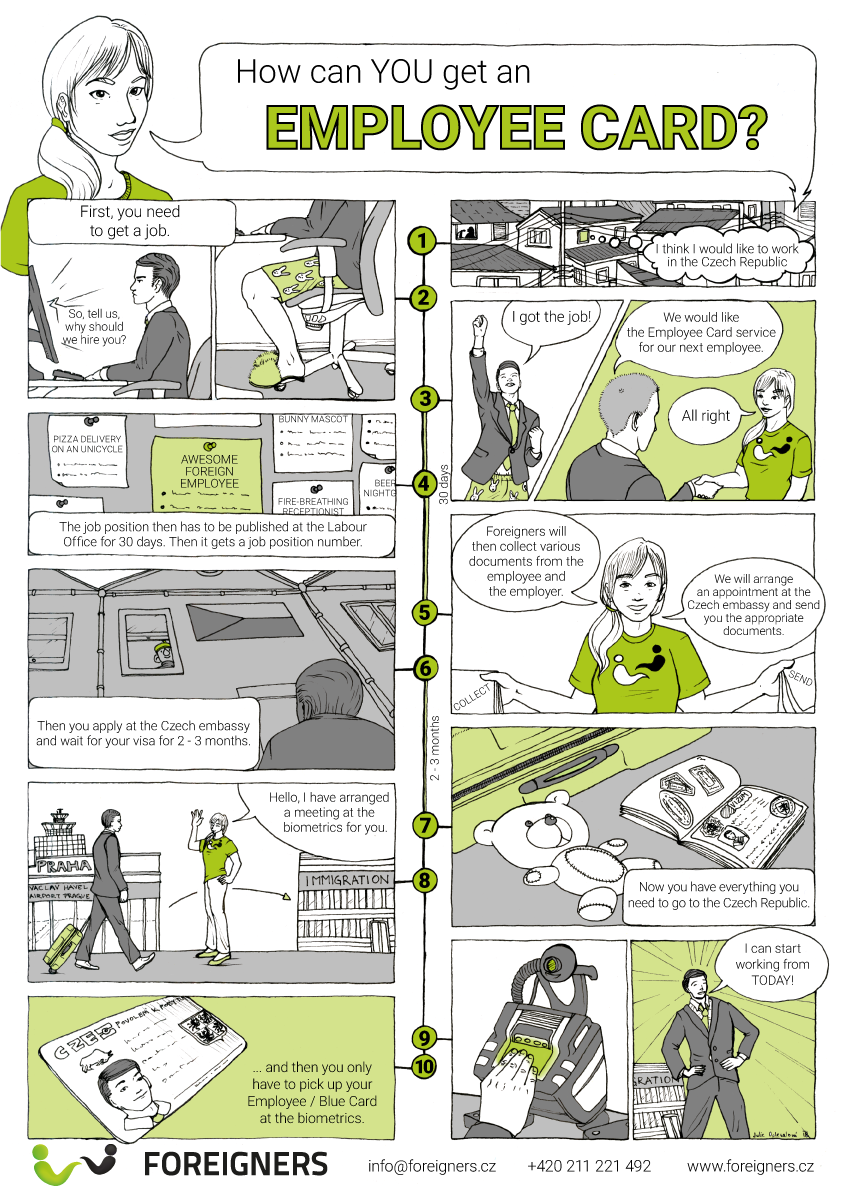 Read more
For further details on employee cards check our blog article or watch the video:
Price for
Choose your city...
Details for
Choose your city...