1-bedroom mezzanine apartments in Brno!
New mezzanine apartments for rent, available RIGHT NOW! Join Domeq's international community and enjoy the most dazzling views of Brno.
Would you like to live in an original two-story space that will spark your creativity every time you open your eyes in the morning? Well, look no more, because Domeq's new mezzanine apartments have just been added to our offer.
Whether you're a researcher who needs a quiet corner to click away on your laptop or an experienced YouTuber who needs a fabulous backdrop for your videos, these apartments have something for everyone.
These charming mezzanine apartments are situated in residential complex Domeq in Brno.
Whether you're about to kickstart your career or are still studying, whether you're looking for a tranquil spot or a bigger community, you'll find your place here.
Domeq is a residential complex you'll call "Home".
Want to know more? Take a look at Domeq's website.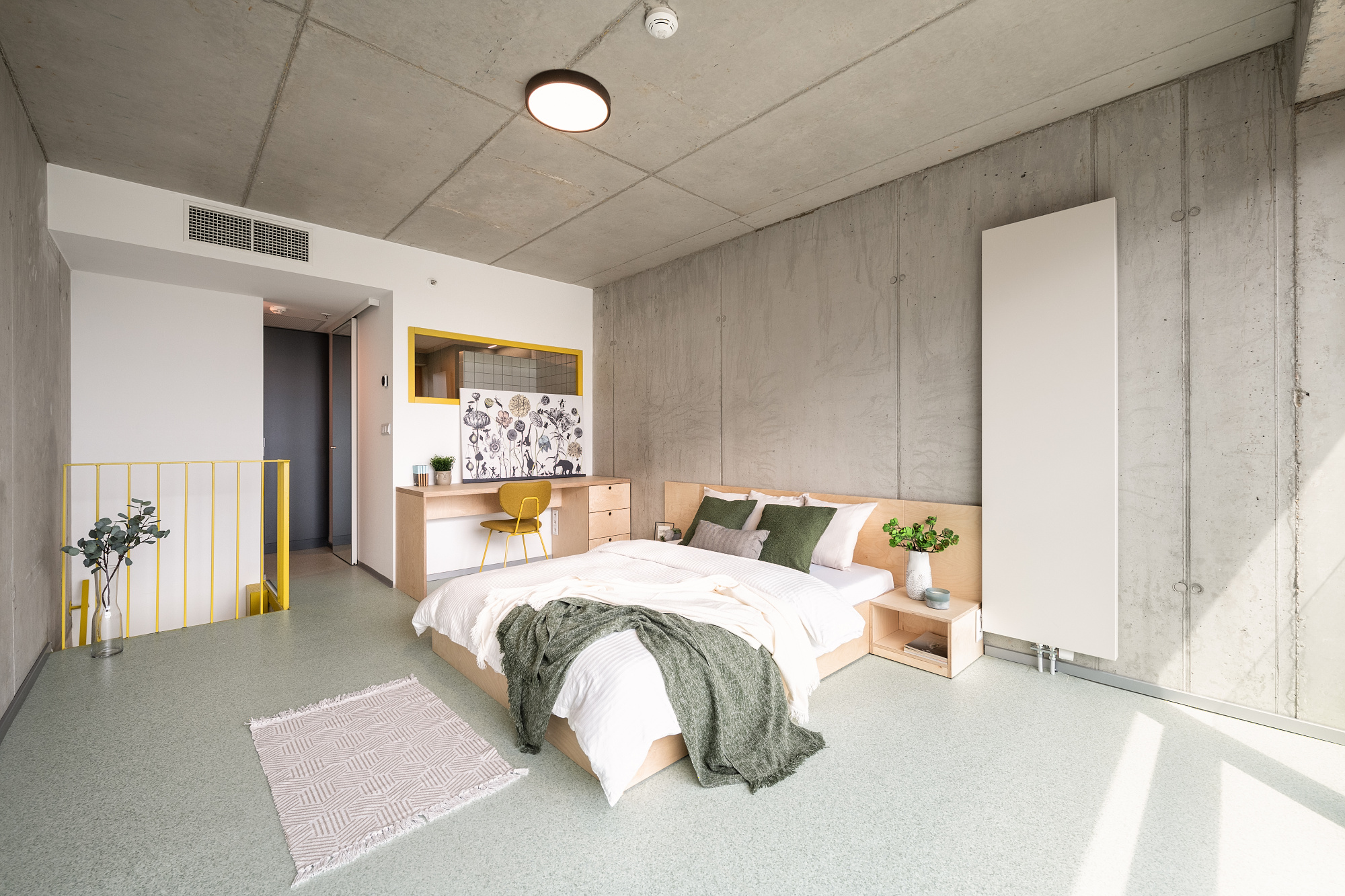 2022-05-18