2 in 1 Cosy House For Sale
Want to buy the cosiest home ever? This jewel is hiding in Trstěnice in South Moravia, close to the wine country, and is perfect for families!
This 4-bedroom house offers everything you need for comfortable family life. It lies on the edge of the village, so all you'll see from the garden are fields and trees. The entire land is 3 026 square meters big.
On the first floor of the main house, you'll find a spacious living room with an ethanol fireplace and a gorgeous kitchen with wooden floors. You'll get to the terrace through French doors which you can use to chill out on warm days. On the second floor, you'll find 3 bedrooms, a bathroom with a shower and bathtub, a walk-in closet and stairs leading to the attic.
The house also offers a garage for 2 smaller cars as well as a storage room. Are you dreaming of building a gym or a craft room where you can enjoy your hobbies to the fullest? Here's your chance!
Another benefit of this house is that it's actually 2 in 1! The other house on the land is currently inhabitable, but you can reconstruct it to your liking and use it for example as a guest house.
Want to know more? Check out the full ad.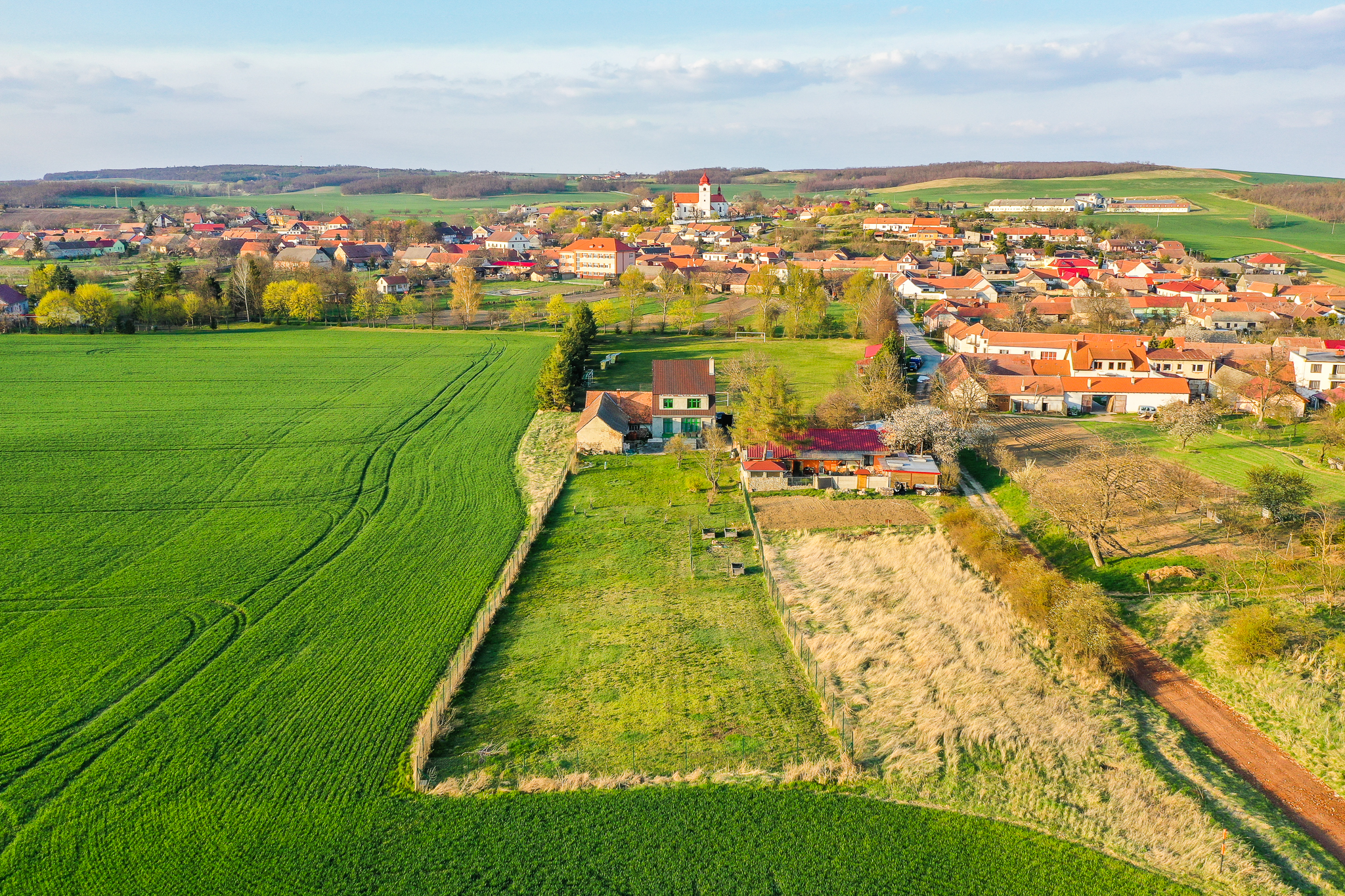 Trstěnice is located only 25 minutes from the city of Znojmo in the wine country.
2022-05-18