KOBLIŽNÁ PALACE
Modern and luxury accommodation in the city center!
Book an apartment for a mid or long-term (3 months or longer) stay and enjoy living in a modern place with a hallmark of functionalist architecture.
LOCATION
The Palace is located in the heart of Brno's historic city centre surrounded by a rich variety of services within walking distance. Public transport is just 3 minutes of a slow walk away.
READY TO MOVE IN
Everything is ready so you can simply move in only with your suitcase. All apartments are fully furnished to the absolute comfort of the tenants.
RECEPTION
Waiting for your mail delivery is easy a nice receptionist accepts the package for you. The receptionist is there for you every working day. You can let your visitor wait at the reception.
What's Kobližná about?
The whole complex includes 58 apartments in the center of Brno with a high standard for the living of its tenants. The luxurious atmosphere of the building with big windows is underlined by marble lining in the halls, where you can listen to calm relaxing music. Let someone wait for you on the sofa in the reception hall.
Foreigners agency takes care of 15 apartments. Because they are in our management, you can rely on communication with our agency during the whole time of your stay. Furnished apartments are ready for you to move in just with your suitcase and give you an oasis of calm in the busy city center. Living in the city center has a lot of advantages that make living easier and full of entertainment. You can anytime enjoy some of the lots of city markets on Freedom square on any other events realized there. Would you like to try Czech beer or tasty Moravian wine?
To protect your dreams from the first morning rays of sunlight, all apartments are furnished with thick curtains. Let yourself be a night owl in the bright apartment.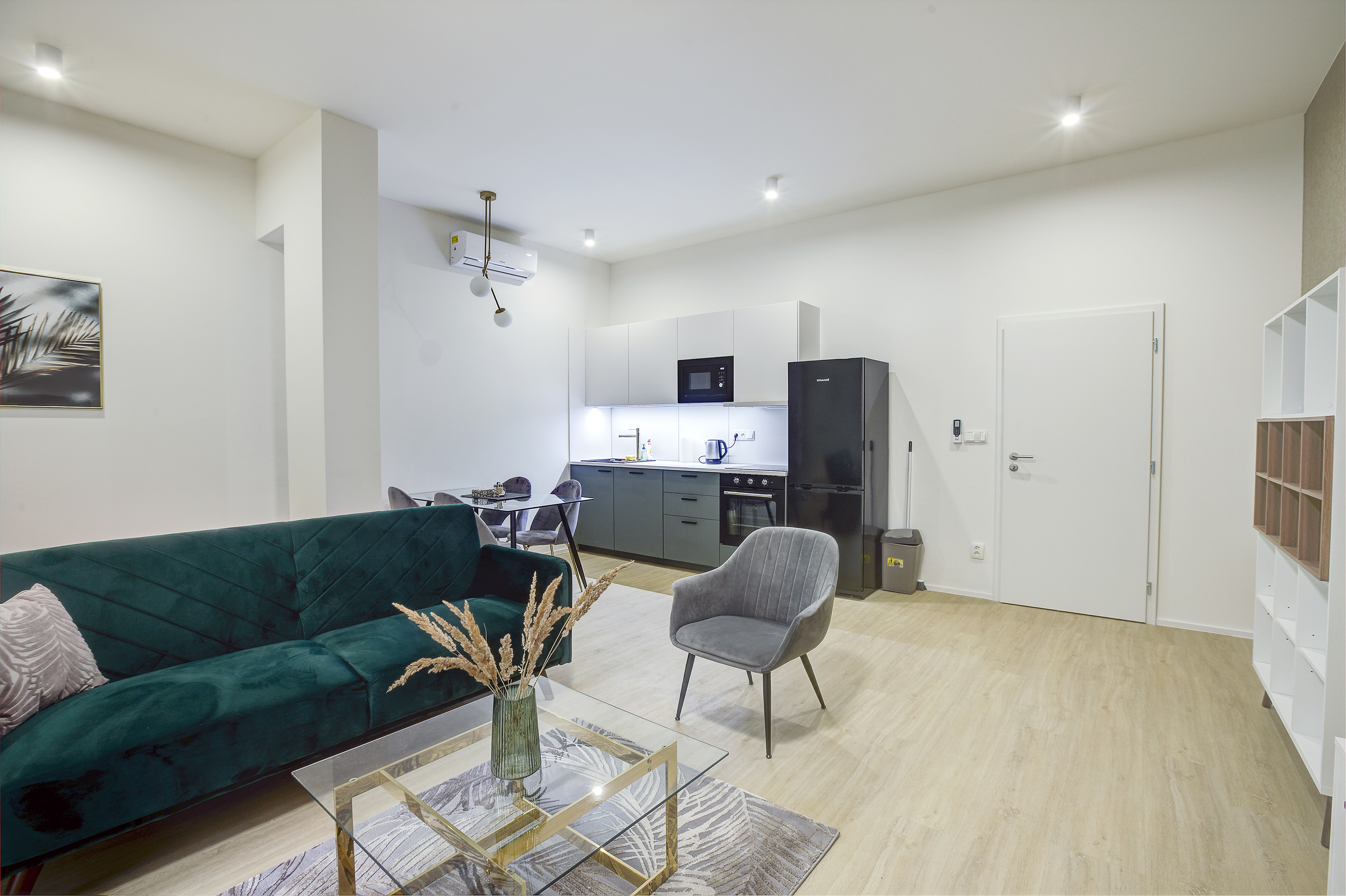 Why is it called a PALACE?
The interesting history of the place is connected to the Foundation of Noblewomen in the seventeenth century. In 1992 at the same place as the old palace, there was built this glass, metal, and marble banking building. And just 2 years ago this building was reconstructed for the absolute satisfaction of tenants to the current image. Safety and luxury were pointed out. The camera system in common areas with one-week memory, security locks, chip cards, and the possibility to open the building from the apartment.
Our apartments have been furnished and decorated by a designer in both stylish and practical ways. Apartments are furnished with washing machines. In some cases with dishwashers to save your time with home cleaning.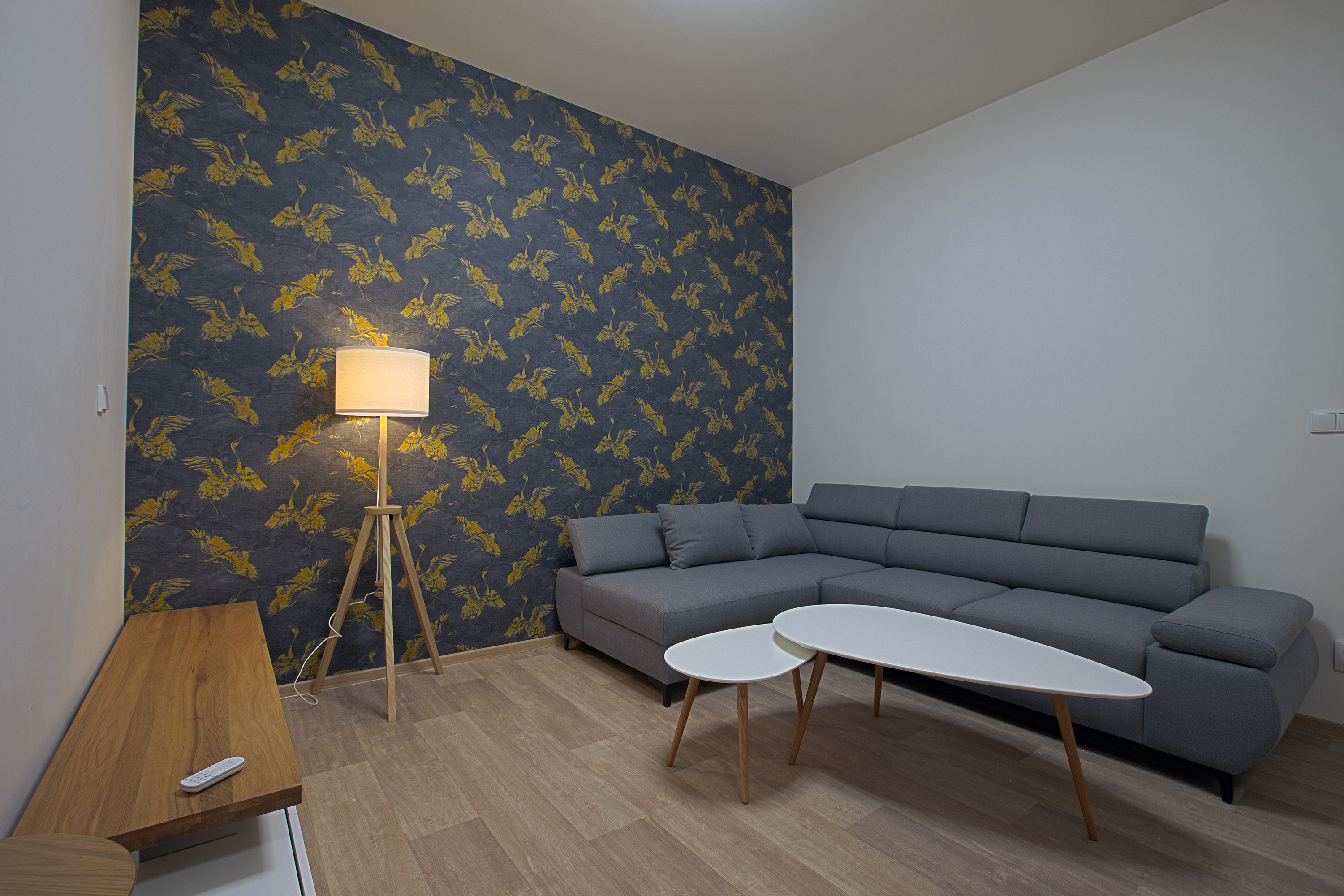 Neighbourhood
Public transport operating all day and night

Bus and train station

(within 8 min walk)

Billa supermarket

(within 4 min walk)

Vaňkovka shopping centre

(within 15 min via public transport)

Cafe, restaurant

(in the compound)

Cinema

(5 min walk)

Janáček and Mahen Theatre

(4 min walk)

Pharmacy

(2 min walk)
Interested?