Kamenná Apartments
Live the life of higher standards close to nature in Brno.
One of these extraordinary apartments can become your new beloved home. Take your chance to experience this modern lifestyle that fuses both the perks of the city and the oasis of peace given by the nature.
CITY LIFESTYLE
One of the best locations for living in Brno. Calm streets, nature all around, 10 minutes walk to Mendel Square and 4 minutes walk to the closest tram stop.
DELUXE FURNISHING
These from top to bottom furnished and equipped apartments will welcome you with open arms. The only thing you need in order to move is your suitcase.
NATURE NEAR AT HAND
Looking from your sofa into a garden, you may glimpse a bike path cutting through the near forest around the Svratka river. Fresh air and greenery.
For those who want more
The complex consists of 10 apartments in one building with a marvelous view of the garden. The high standard of selected materials in combination with the elegant architecture itself creates this very unique genius loci which is hard to duplicate and nearly impossible to find anywhere else in Brno.
By connecting contrasting materials like solid wood, subtle glass and sturdy iron, the interiors reflect the harmony of the building with its surrounding nature. The power is in simplicity and clever details. The magic is in letting the quality materials pop and speak for themselves.
Simplicity is the way! No crowded spaces, no busy patterns. Just smooth shapes and curves. Warm wood and elegant black, white and precious metals. Peace of mind, serenity.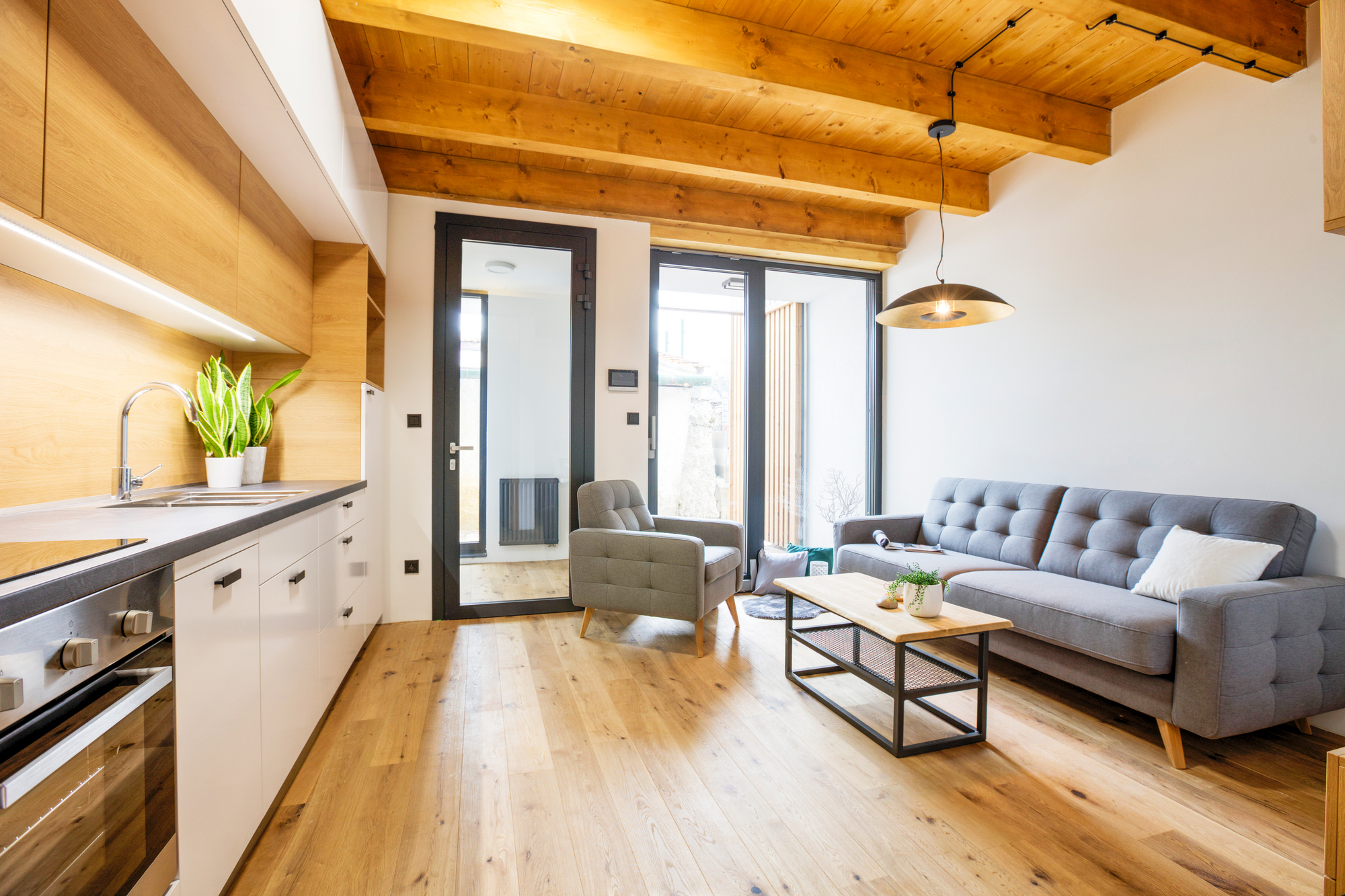 Find balance between
work & life!
Soothing nature at one hand and bustling and hustling city life on the other - Kamenná offers this magical cocktail that will satisfy both sides of your taste buds' spectrum.
Voila! Instant work & life balance, at your fingertips.
Work hard - play hard! Imagine this: drinking a morning coffee on your balcony or in the garden with a view of the city roofs and a church tower, Then, still enjoying all the comforts and luxury of your new home, going through your work day swiftly and effectively to arrive at the end of the day saying farewell to the setting sun on the top of the close viewing point "Červený Kopec".
Surround yourself with a happy and stress-free environment and as a result you'll get a happy and stress-free life.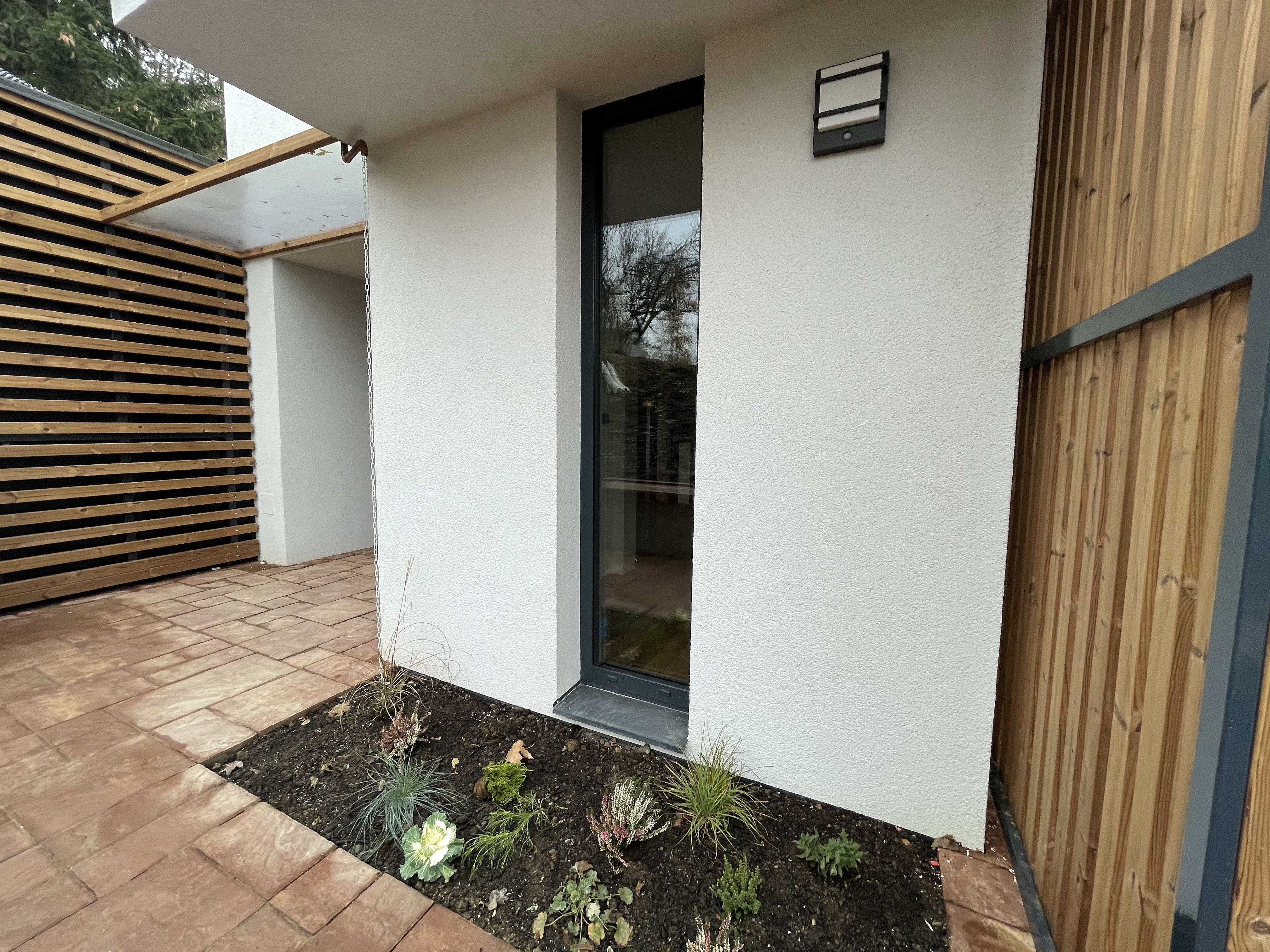 Neighbourhood
Public transport operating all day and night

Bus and tram stop

(within 4 min walk)

Glocery store

(within 4 min walk)

No-gluten bakery (3 minutes walk)

Vaňkovka shopping centre

(within 15 min via public transport)

Cafe, restaurant

(in the compound)

Pharmacy and hospital

(3 min walk)
Interested?