Harfa Residence
Prague's architectural symphony
Instagram-like interiors, signature design, radiant optimistic yellow color - that's Harfa Residence for you!
This newly built complex of apartments is located in Prague, the "City of
a Hundred Spires", with culture, sports, and dining opportunities at hand.


HANDY LOCATION
The location is simply perfect - all amenities you can think of are 5 to 10 min walk away - scroll down to the end of this page to view a map and a list of details.
CUSTOM FURNISHING
Built-in wardrobes in the hallway and a kitchen unit with lots of storage are installed in all apartments. Some apartments are also offered fully furnished.
RECEPTION
Awaiting a package delivery? Locked yourself out? No worries, the English speaking reception is here to ensure your comfort and watch over your safety.
Prague's architectural symphony
"Harfa" is a Czech word for a classic string instrument - the harp.

Architects took this elegant musical tool as their muse and recreated its curves in the exteriors of Harfa Residence and brought its elegance and airiness into the interiors with help of glass and chrome details. The yellow color completes the building's signature look.

Not just pretty, but useful too! All studio apartments are equipped with energy recovery, an effective and modern system that ensures the supply of fresh and healthy air.
The central recovery unit makes the indoor environment pleasant by keeping it free of dust, noise, pollen allergens, and at the ideal humidity, which is especially beneficial for people with asthma and allergies.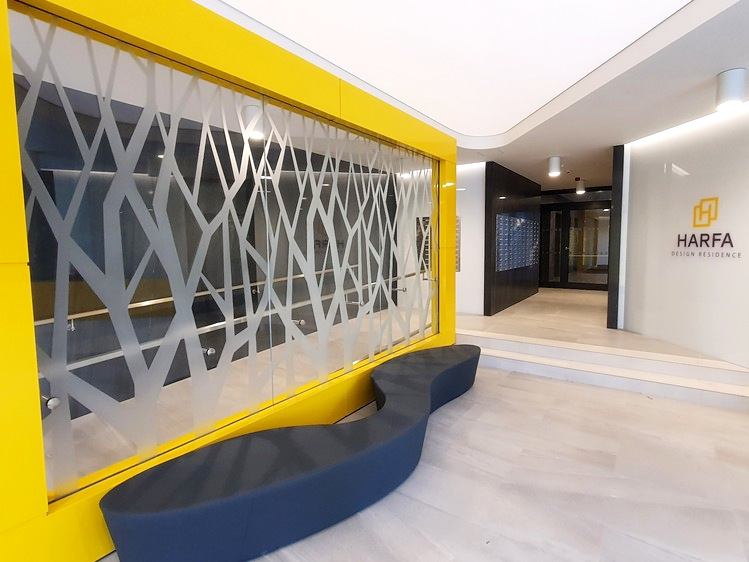 Take a peek inside!
Newly opened Harfa Design Residence welcomes you with open arms and offers studio apartments with Instagram-like interiors - shiny chrome features, elegant white design of furnishing, glass and iron accents, and classy bathrooms!
Your studio apartment can be fully furnished with custom-made furniture of minimalist shape and colors. Or, if you prefer to be more in control of creating your new home, partly furnished units will give you a free hand to do so.
You can choose among studios with enclosed or open balconies, or without balconies. A handy cellar belongs to each apartment - it is big enough to store your bike and it's free of charge!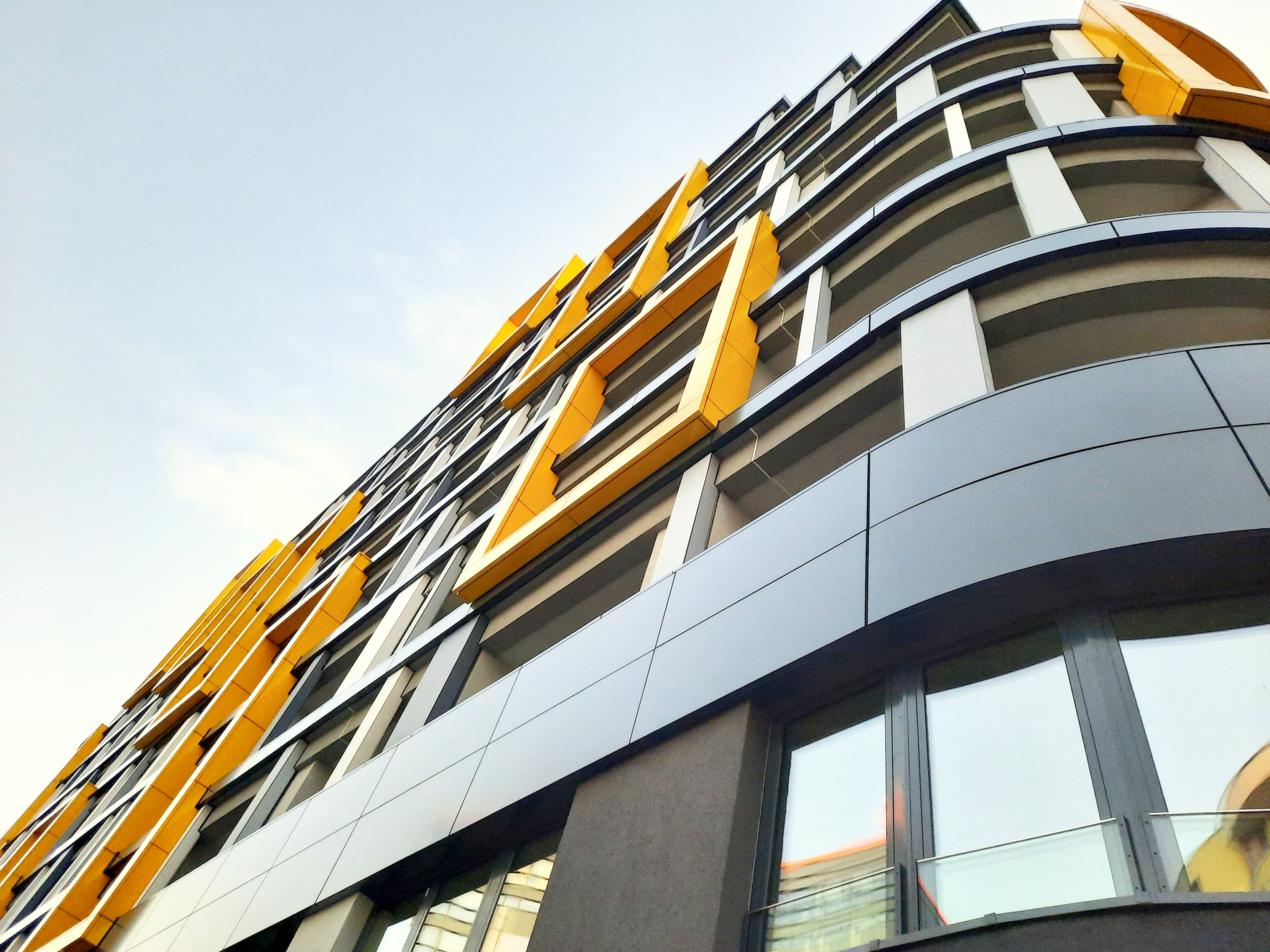 Perks of the controlled ventilation system with energy recovery
provides fresh air without dust, smog, or allergens that will benefit all those suffering from asthma or allergies
allows for fresh air even during the night with a window closed (potential street noises will not bother your sleep through the closed window)
saves on heating during winter - energy recovery transforms the exhaust air into heat with which it efficiently warms up the new fresh air flowing into the apartment
pleasantly cools down the air in the apartment coming in from hot outside summer weather
is able to influence the temperature in the room by up to 6 degrees Celsius compared to the outdoor temperature
maintains optimal humidity in the apartment, which healthy for the tenant and prevents mold in the apartment
Neighbourhood
Public transport operating all day and night
Subway station Českomoravská (5min walking distance)

Bus and tram stops

(5min walk)

Cafés, restaurants

(in OC Harfa)

Pharmacy (in OC Harfa)
Interested?