Feel at home in the Czech Republic
Complex services for expats
News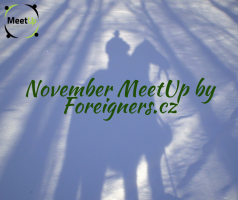 Our November MeetUp specially organized for foreigners and all who want to practice English in Brno! The international event takes place on Thursday, November 9!
More...
After the glorious premiere, Foreigners.cz hosts the 2nd edition of GALA Night on March 3 in Brno!
More...
How to survive in Czech Republic
Get our Survival guide for expats...
Fill in your email address and get a series of useful tips during upcoming month.