VACLAVSKA APARTMENTS
Your accommodation for a successful life in Brno!
Become our tenant and part of the expat community while living close to the city center, right by the Mendel Square - a historical square situated in the Old Brno neighborhood.
Live comfortably and affordably
LOCATION
5 minutes to Česká (the main street in Brno) by tram, a stone's throw away from Mendlovo Square (next to St. Anna Hospital), walking distance to Albert supermarket, direct connection to Campus, 15 minute walk to Spielberk Office Centre and DRFG Arena. Parking is available on the premises.
READY TO MOVE IN
Fully furnished apartments guarantee pleasant accommodation for every tenant. Loft apartments give you the opportunity to relax upstairs while having a decent working place downstairs. Shared washing and drying machine rooms make it easy to talk to new people!
INTERNATIONAL COMMUNITY
The community accommodation has the spirit of Southern Europe - the building is colorful, there is a yard and the upper apartments have a common porch. It is a calm oasis in the middle of a lively area. Exactly what you need for your modern, successful life as an expat!
What's Vaclavska about?
Vaclavská Apartments is a complex of 170 apartments in the center of Old Brno. It is an ideal place for people who like the friendly atmosphere of the international community. Close to Mendel square (one of the traffic hubs) and accessible from Vaclavská and Hybešova street. The building is highly secure. It is lit up and there are cameras installed in the common space.
The entire neighborhood is improving changing for the better, and soon it will become even more attractive! If you are new in the Czech Republic, this area instantly makes you feel comfortable. You will have the chance to meet new friends and grab drinks at the Starobrno brewery located just around the corner.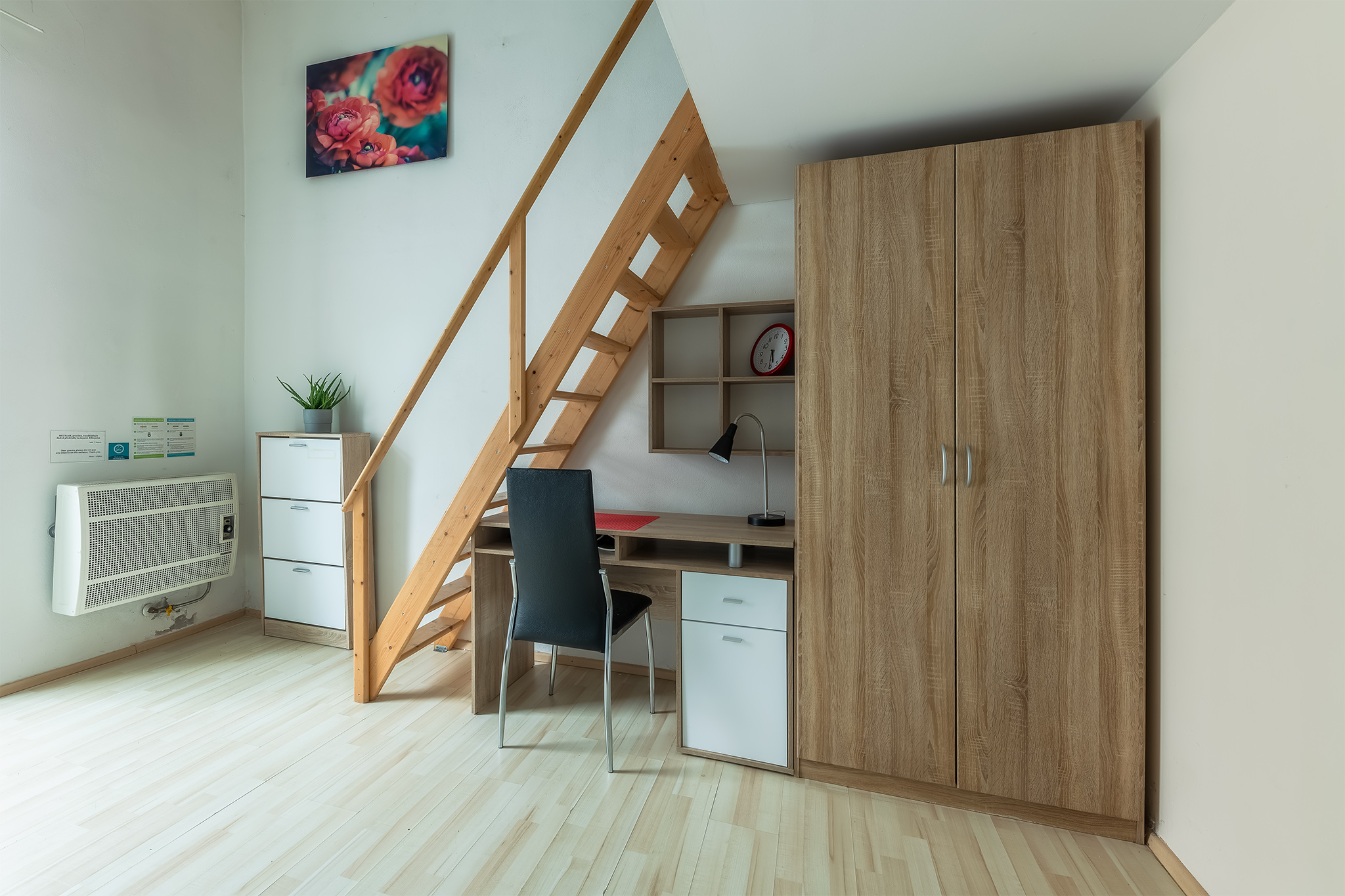 What about the units?
Individual flats provide you with the privacy you are looking for, but the whole area has the bright and vivid spirit of Southern Europe. Our tenants live in one of four buildings spreading across the area between Hybešova street and Mendel Square. Lovely loft apartments or 1 bedroom apartments are available.
Every unit is equipped with a kitchen corner, bed, wardrobe, desk with a chair, and has its own bathroom with a shower corner and toilet. You can take care of your laundry in a shared room with a washing and drying machine. Two of the buildings have a beautiful shared loggia as a place for sharing experiences and stories.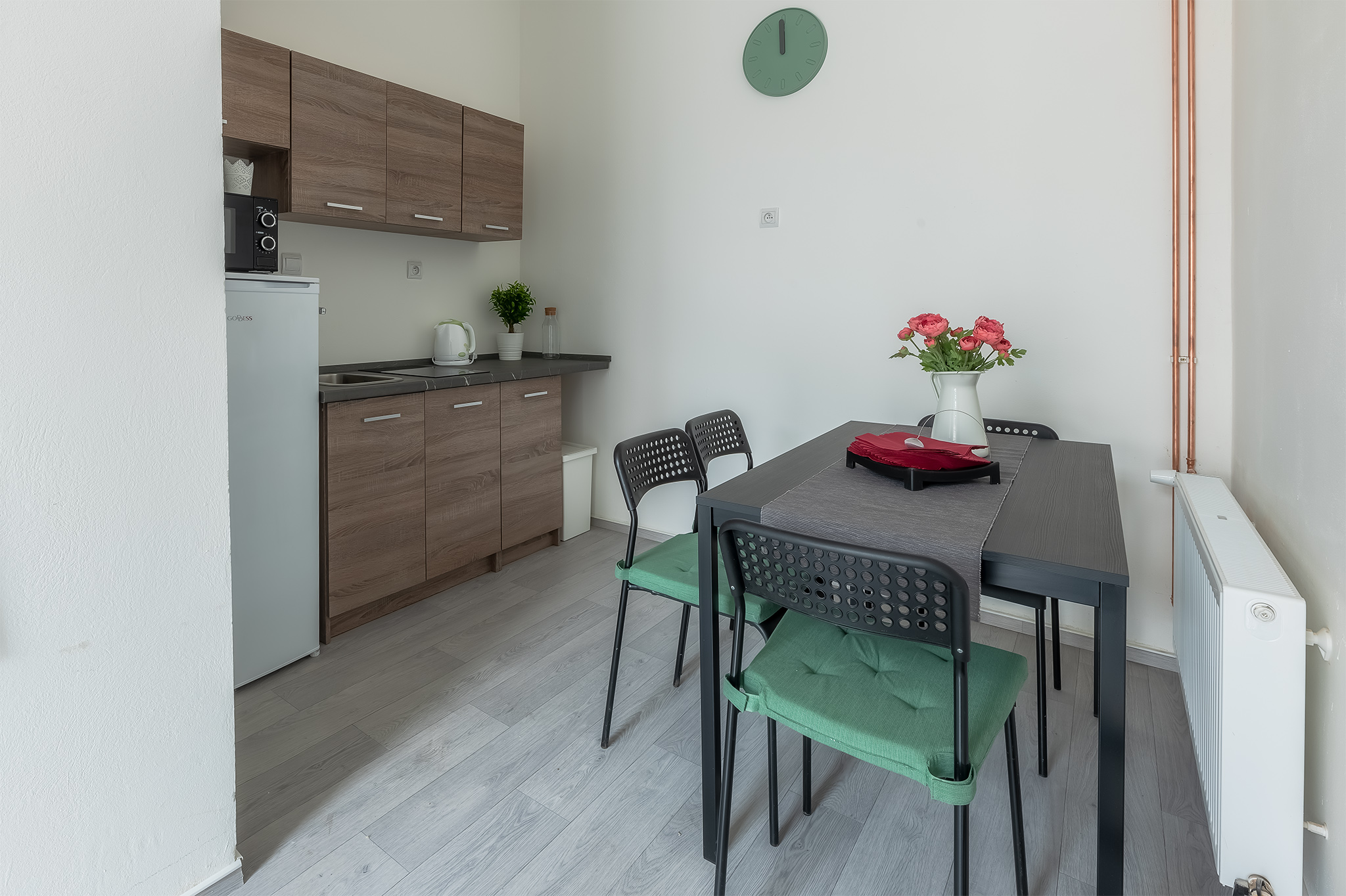 Neighborhood
Public transport operating all day and night

Bus and train station

(3 min walk)

Albert supermarket

(5 min walk)

Cafe, restaurant

(3-5 min walk)

St. Anna Hospital

(3 min walk)

Pharmacy

(3 min walk)