Czech Phrasebooks
Carry Czech language in your pocket!
Czech language is a challenge, but you can master it with the Lingea Czech Phrasebook available at our office. A pocket-size booklet brings:
basic phrases
vocabulary for everyday conversations
travel advice
emergency information
unique easy-to-read pronunciation guides tailored to the tongue of foreign-language speakers!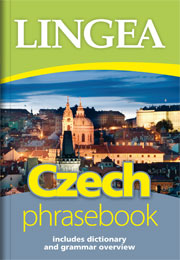 Price for
Choose your city...
Details for
Choose your city...